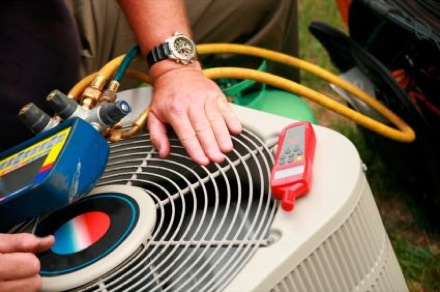 Bradenton Air Conditioning Service
At Heatwave Heating & Cooling, we strive to provide Bradenton air conditioning solutions that fit not only your lifestyle, but also your pocketbook.
One way to prevent expensive future air conditioning repairs is by scheduling regular service and/or maintenance on your air conditioning system. It is recommended by Energy Star that you have your air conditioning system tuned up at least one time a year. A tune up on your air conditioning and heating system from one of the highly trained HVAC technicians at Heatwave Heating & Cooling can dramatically improve your system's efficiency and your home's comfort, as well as spot potential issues before they turn into a problem.
By regularly maintaining the air conditioning equipment in your Bradenton area home, you can minimize unexpected and unwanted costs. By having Heatwave Heating & Cooling perform yearly service on your HVAC system, you can keep your air conditioner at peak performance, which can save you long term repair costs and keep your system running optimally.  At Heatwave Heating & Cooling, we recommend checking your cooling system in the spring and checking your heating system in the fall.
Contact Heatwave Heating & Cooling today at 941-487-3899 to receive an estimate for your Bradenton area air conditioning service needs!